About Black Dating For Free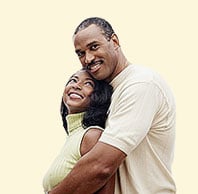 Black Dating For Free is a wholly-owned subsidiary of E Dating for Free, Inc., a dynamic online Black Dating service provider. Utilizing the very latest technology and advanced software applications, our goal is to enjoyably match quality Black Singles around the globe.

With your safety and security a top priority, Black Dating For Free takes your online dating experience very seriously- heavily guarding your personal information and monitoring member behavior. Most online dating websites will poorly filter scammers and con artists. This negative element is one that will not be tolerated on BlackDatingForFree.com at any time. We cannot always stop every incident that is introduced on the website so we openly welcome any incident report that our users email to us.

If our users find something objectionable we promise to review it and take action within a 24 hour period.

As hard as we work to provide the most fun, easy, safe and effective Black Dating experience on the internet, we must insist you pay our registration fee which is non-negotiable: Zero. It's Free!

Ok so what's the catch? There is no catch. We have discovered that online dating can be a high quality, free experience as the number of online advertisers is growing immensely. We supply highly visible advertisements for our sponsors and this allows us to provide the Black Dating website at no cost to you. We greatly value our sponsors and advertisers as they allow us to match wonderful Black people around the world without their having to pay a penny!

Black Dating For Free strives for the very best user experience in the online dating arena and specifically aims to introduce Black Singles from around the world to live happily ever after. We very much hope that this free service will be a blessing to you.